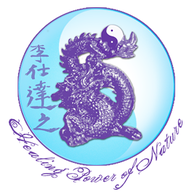 Whether you seek a healthier, more peaceful and balanced way of living, want to improve your fertility, or alleviate and manage your pain, we invite you to visit Dr Mmatheo Motsisi at Healing Power of Nature, with the most knowledgeable acupuncture, physiotherapy and chinese herbal medicine in the Johannesburg, Gauteng, South Africa area.
Dr Mmatheo Motsisi profoundly knowledgeable integrates the wisdom of thousands of years of medicine into her daily practice and always strives to provide a high quality of treatment for their patients. At Healing Power of Nature, Dr Mmatheo Motsisi offers comprehensive traditional Chinese medicine healing techniques which include acupuncture, herbal medicine, electric acupuncture, moxibustion, spiritual healing, and physiotherapy.
Dr Mmatheo Motsisi finds the best results are based on mutual respect, spiritual connection and trust between her and the patients..

Physiotherapy, Colon Hydrotherapy, Chinese Medicine, Acupuncture, and Spiritual Healing
Dr Mmatheo Motsisi holds a Certificate in Traditional Chinese Medicine (TCM) & Acupuncture from China Academy of Traditional Chinese Medicine post completion of her internship at Guang Men Hospital in Beijing. Bachelor of Science in Physiotherapy from University of KwaZulu-Natal, South Africa. Masters of Theology in Pastoral Integrative Healthcare from Holos Graduate Seminary University in Missouri, USA. Diploma in Colon Hydrotherapy approved by GPACT & RICTAT.
Call us on 011 640 3593, we will give you advise you on treatments such as Physiotherapy, Chinese Medicine, Acupuncture, and Spiritual Healing
Need More Advice on Our Treatments?
Call us on 011 640 3593, we will give you advise you on treatments such as Physiotherapy, Chinese Medicine, Acupuncture, and Spiritual Healing